March 13, 2015 | Posted by: Nick Field
When it comes to equality, fathers need to be part of the solution
I am writing this on International Women's Day (8th March) a time to reflect on the lot of both genders in the world and more specifically Australia.
Personally it takes more prominence than it might have in the past, as I'm now the father of a two year old daughter (Matilda), so I look at modern society through her eyes and question what the future looks like for her.
Being a Thatcher's Child
Growing up, you could hardly say that feminism was at the forefront of my mind. If your attitudes are shaped by your environment, then I'm certain that as one of three boys raised in a male  dominated sports mad household (even our two cats were male, and my daughter was the first Field girl born in 101 years); these mysterious female things and feminist issues probably didn't cross my radar for many years.
Yet in the external environment of growing up in the UK in the 1980s, it was fair to say attitudes towards women were more progressive than the Australia of the same era. This might have stemmed from business being led by highly respected male and female entrepreneurs, and the highest political office was held by a "lady" (I was a teenager before I had a living memory of any male Prime Minister).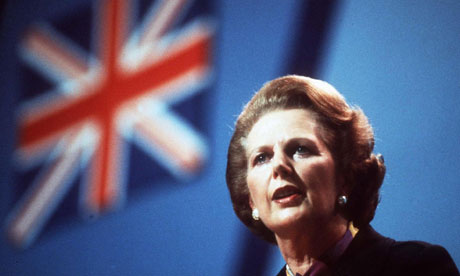 Fast forward to arriving to live in Australia in the new millennium, and the era of Paul Hogan and sexist Fosters lager adverts didn't seem that far in the past. Sure things have progressed to the extent that politically we saw some of the highest offices (Governor General, Prime Minister and Attorney General) concurrently held by women in 2010, but that opportunity passed, as witnessed in the composition of the current Cabinet. Queensland has just become the first Australian state to have elected two female Premiers (114 years after Federation), and it is twenty years since the only instance of a major election between two female candidates. Things are not any better in the private sector. Currently, there are more Australian companies led by people called Peter, than there are female CEOs.
The Public Value Compass
Over the weekend I have been reflecting on our Public Value Compass. While it all holds true, in order to have true gender equality we have to strive for a society in which:
Everyone is treated fairly in every day life regardless of gender;
Women feel as safe as any man would after dark in public;
Domestic violence and abuse with two deaths a week, is addressed as the national crisis it would be if gender roles were reversed;
That young girls are encouraged to continue to be physically healthy during and beyond their school years (inspired by the feats of heroes like Ellyse Perry with ready media coverage of female sports and leisure activities);
That everyone can participate in society on an equal footing, with the freedom, encouragement and empowerment to create opportunities and achieve their life goals whatever they might be;
Businesses thrive as they engage all their people in fulfilling work; and
Communities proudly embrace their female history and position themselves for the future needs of girls and women.
A wish
So what is the answer? These are a wicked set of problems, and the solutions will not come from governments alone or be simple. Nor will they be resolved if the arguments are framed as a "women's problem" rather than a societal problem.
Is it time to look in the mirror gents? Are the fathers of daughters going to be part of the problem, or the solution?
Delivering public value for all, must mean a consideration of gender.
And my wish for International Women's Day is simple. That the need for it ceases to exist by the time my daughter is my age (in 2050) because equality is real and not just a goal.